Stibbard All Saints CEVA school
The Open the Book team recently visited Stibbard Primary School!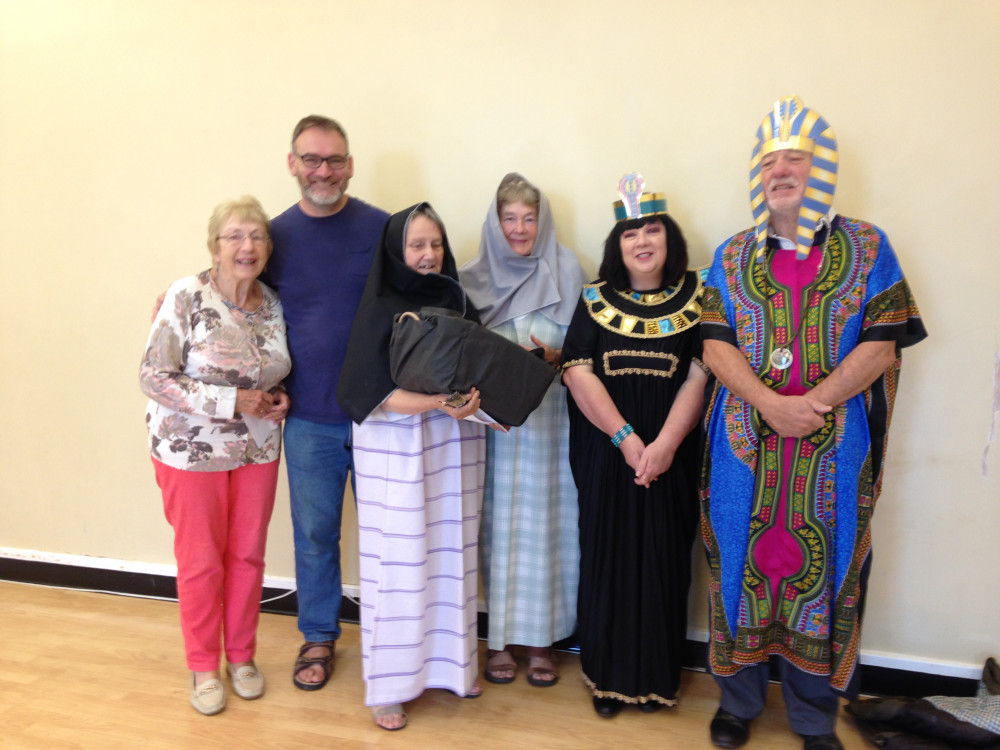 Left to right: Rita, Colin, Jo, Tish, Marian and Norman all ready to launch Open the Book at Stibbard with 'The Secret Baby' (Moses in the Bulrushes).
It was a very special event, one young lad told us it was the best assembly EVER! We will be sharing the continuing story of Moses with 'The Great Escape' 'A Long Journey' and 'The Walls Fall Down' over the next few weeks, moving on to 'Samuel hears a voice', 'David the Giant Killer' and prior to Christmas we will move into the New Testament sharing the Nativity through the eyes of Joseph. With the donations given we have bought fabric from the Charity shop and made some new costumes, thank you to all who donated.
For further information on the school see www.stibbardallsaints.com