North Elmham Church Larder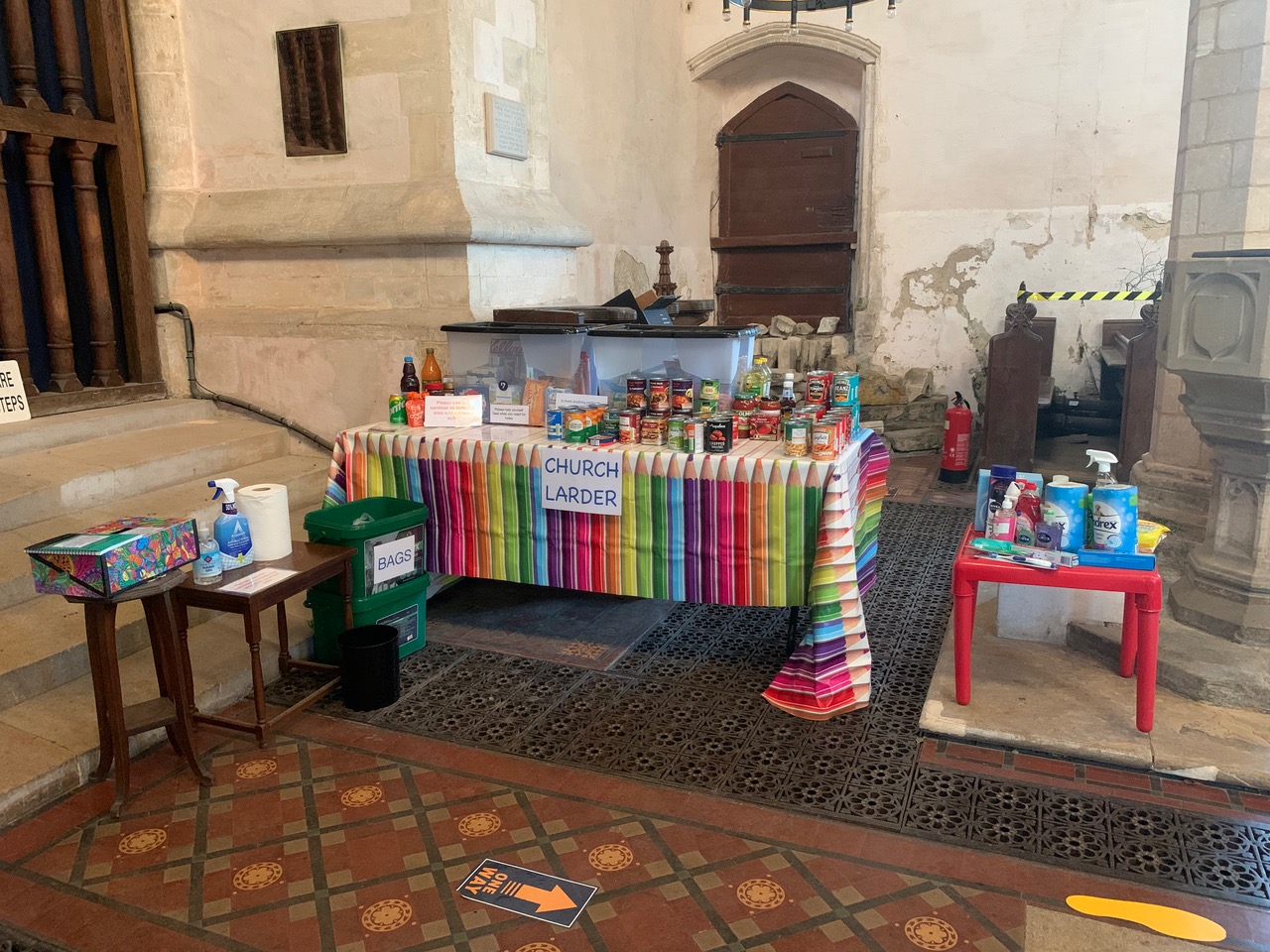 In these very challenging times many of us are struggling in different ways.
For some of us it has become difficult to afford the food or other basics we need.
That's where our Community Larder comes in. It is for anyone who needs it.
No eligibility requirements, no forms to fill in.
Come along with your shopping bag, use the hand-sanitiser and pick up what you need.
Where? Just inside the Church St Mary's North Elmham
When is it open? 9am - 5pm
Not able to make it? We can deliver to you, just call or text either number below
Call or text 07933 295 388 or 07796 493 495
North Elmham Church Larder
Would you like to help?
We know there are local families and individuals struggling to manage in these challenging times. If you would like to donate to the Community Larder non-perishable foods (in date), toiletries, household or hygiene products, all would be welcome.
Cans of meat, fish, vegetables, soup, pasta sauces & fruits. Packets of dry goods such as pasta, rice, cereals, biscuits, pot noodles, mashed potato, custard. Small boxes of tea, sugar, instant coffee, drinking chocolate. Cartons of UHT milks & long life fruit juices. Toiletries, nappies, hygiene products & household products.
Where to drop off donations?
The Church, St Mary's North Elmham,
please follow the signs inside for where to leave your donations and keep to the Covid-secure guidance.
Thank you so much!