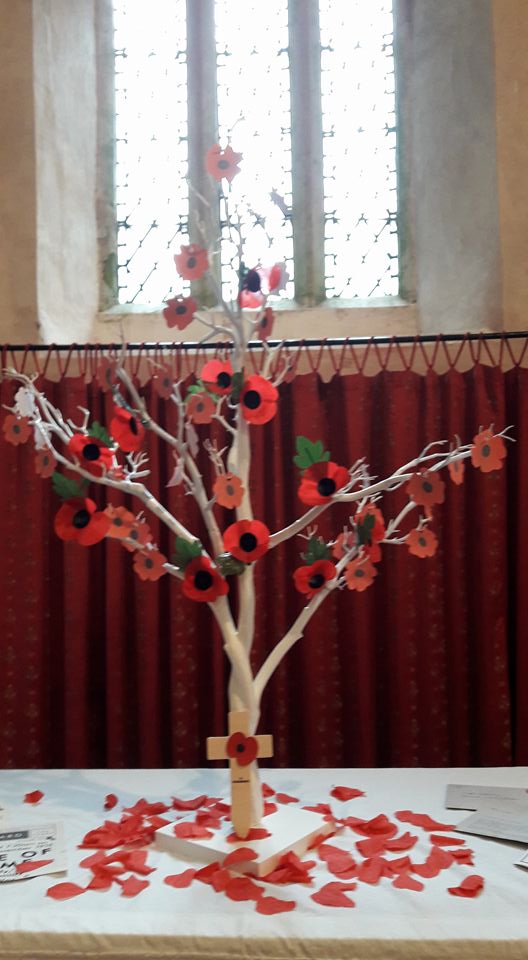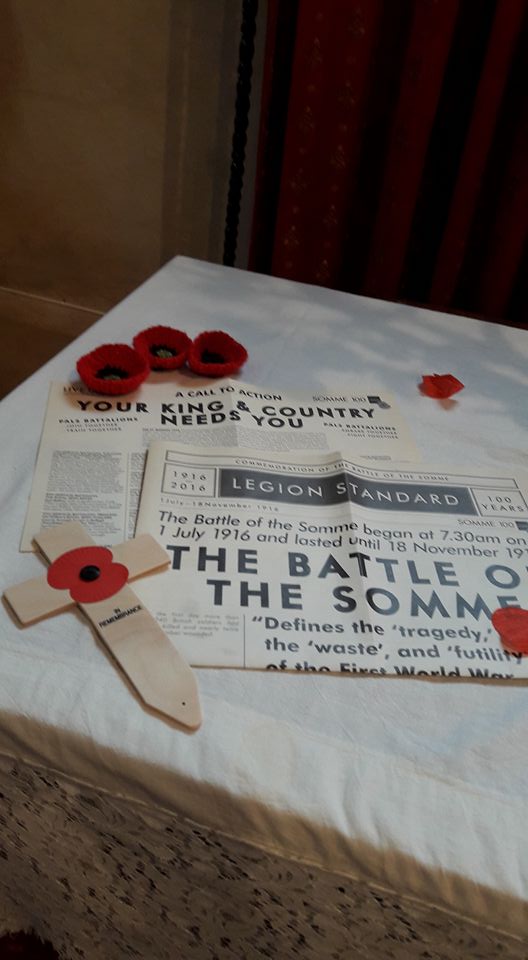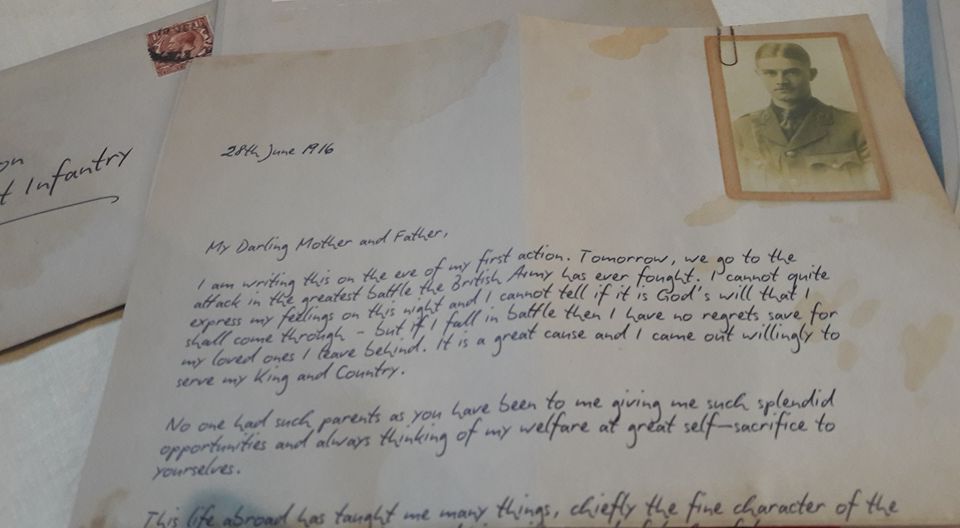 We remember the fallen, the maimed, and bereaved from all wars. The altar in our memorial chapel is dedicated to all of them. There are some special items provided by the Royal British Legion to commemorate 100 years since the Battle of the Somme, including three reproduction letters home written by young men just before the battle commenced.
We also have the history of the men from Stibbard who died in the first and second world wars, and some interesting and amusing facts of life in Stibbard during the 2nd World War. This can be seen on the permanent memorial exhibition displayed on the boards at the end of the Memorial Chapel and there are some files of additional facts on the lives of the men who died, displayed on the table.
Do come and visit us and please sign our visitors book.