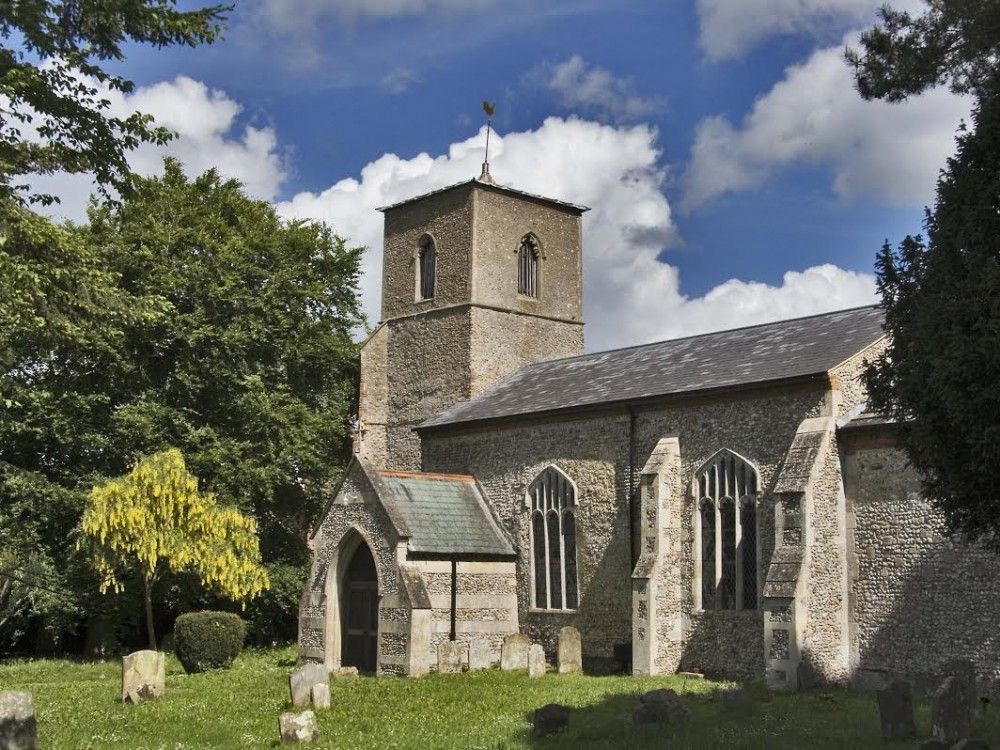 All Saints, Fulmodeston Road, Stibbard, Norfolk, NR20 0NA (Sparham Deanery)
Grid Reference
Churchwarden: Marian Dugdale 01328 829515 marian@stibbard.go-plus.net
Churchwarden: Susan Moore 01328 829616 susanmoore777@btinternet.com
PCC Secretary: Susan Moore secretarystibbardpcc@gmail.com
PCC Treasurer: Mel Harrowing treasurerstibbard PCC@gmail.com
Built in the early 14th century, partial restoration was carried out in 1862 by the notable gothic architect William Butterfield. In the 150 years since then, time and weather have predictably taken their toll. So, an urgent significant restoration project is now essential to preserve this jewel amongst Norfolk's churches.
The project to repair the Tower and walls of the Nave, restore the East window, and remove the disused boiler-house is now complete. The generous grant from the Heritage Lottery Fund has enabled the Church to be made more welcoming for both visitors and worshippers.
The church now has a new welcome area incorporating permanent information displays and a tea-station. With a wealth of archive material for the new resource point, fresh activities will focus on local history, genealogy, and church architecture of interest to visitors and involving the village community and proactive primary school.
Access
Stibbard is just a short distance to the East of the A1067, mid-way between Guist and Fakenham. All Saints' is set back on the East side of the road which leads North out of the village towards Fulmodeston and has its own car park.
The church is usually unlocked every day between 10am and 4pm.
Facilities