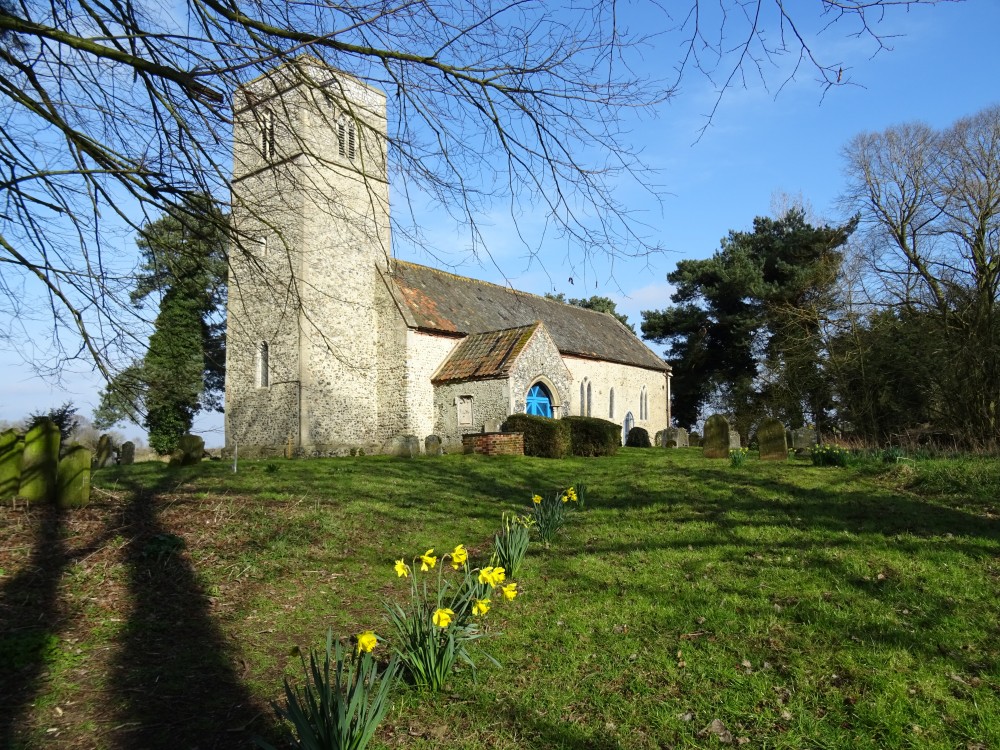 The Street, Themelthorpe, Dereham, Norfolk, NR20 5PS (Sparham Deanery)
Grid Reference TG057240 - 52.775030 , 1.0488889
Church contact:
Regarding the church - Nicholas Cannon of the The Diocesan Churches Trust - nicholas.cannon@dioceseofnorwich.org
Regarding Services etc. - Revd. Sally Kimmis, Team Rector - 01362 668850 - heartofnorfolkchurches@gmail.com
The village Church is a fine example of the Early English period which has been well preserved and where subsequent changes have been minimal leaving 13th century features to predominate. The Nave and Chancel walls are continuous with no Chancel Arch nor Screen. The unbuttressed West tower is typical of the 13th century having extremely thick walls leaving little room inside. Herringbone flintwork in the walls is associated with work done before the Norman conquest. Last restored in 1975, the pantile roof has a more shallow pitch than the earlier thatched roof as evidenced by the line on the Tower.
Access
Themelthorpe lies mid-way between Foulsham and Reepham just to the North of Foxley Wood. St Andrew is reached by a footpath through a gateway on the East side of the road leading North out of the village towards Guestwick.
The church is open 9.30am - 5.30pm daily during British Summer Time and 8.30am - 4.30pm daily during the winter months.
Facilities