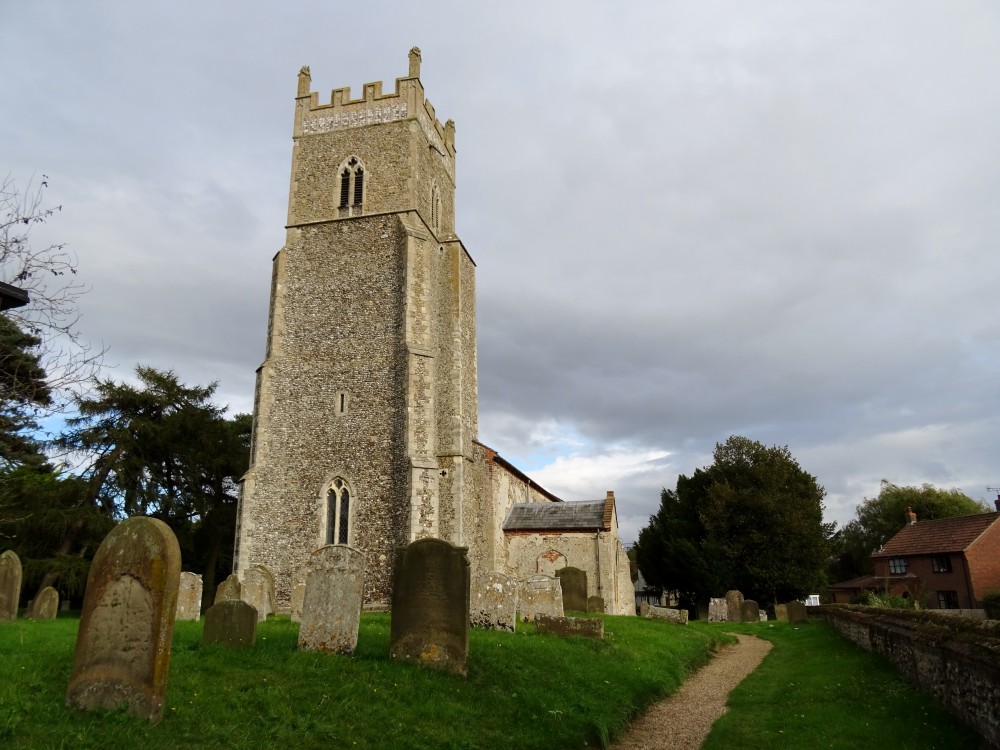 St Thomas, The Street, Foxley, Norfolk, NR20 4QP (Sparham Deanery)
Grid Reference TG 039217
Local contact: Please contact the Benefice Office 01362 668850
The external corners of the nave were made of local ironstone and flint with some courses in a herringbone pattern. This was a C11th technique suggesting the nave has not changed since Saxon times. There is a late C13th chancel and tall decorated tower. The pretty porch has a 700 year-old door.
Inside there are six box pews for farmers and their families dated about 1710. Behind them are benches with poppy heads from a century earlier. There is a two-decker pulpit and decorated rood screen where the paintings of four saints had their faces scratched out by puritans. The gallery was added to accommodate Foxley's rising population!
For infomation about the bells, please go to our Bell Ringing page.
Access
Foxley stands astride the new A1067 Norwich to Fakenham road between Bawdeswell and Bintree. The old Norwich to Fakenham road used to weave through this small delightful village but the new 'by-pass' splits the parish into two.
Turn East off the A1067 into the East part of the village and St Thomas is on your left. There is on-road parking a short distance away. The Church is generally locked although a key is available from a local house – please see the notice in the porch for details.
Facilities